The Superbike 2022 season is gearing up, and last season's 10th-placed rider, Bautista, is leading the pack this year. He seems to be in a firm position, but the year is just starting, and many races are still left. He has won the first two races already, and we look forward to what he will do in the next race. Many sports news and pundits still report that he might not be in the top three this year, even with his early start to the season. However, as the season goes, we'll see how far Bautista can go and if he will make the podium places at the end of the year. In addition to that, our focus is on the next race in Estoril, Portugal.
Last season Bautista didn't have a good season, just like the one before. His previous year was in 2019, when he was in second place, with 16 wins, four pole positions,s, and 24 podiums. It was an exciting year for him, and 2022 is like a repeat of that with the first two in the bag. As we go into Portugal, we understand it will be challenging for the 37-year-old Ducati rider because a 3-in-3 win would put him far ahead in this season's race for the title. As a result, it will be tough to catch up with him. So, other teams would work on strategies to prevent Bautista and Ducati from doing back-to-back-to-back races. Looking at the records and going through the latest updates, is it possible for the 37-year-old to win his third race of the year in Estoril? Could you keep reading to find out what we think?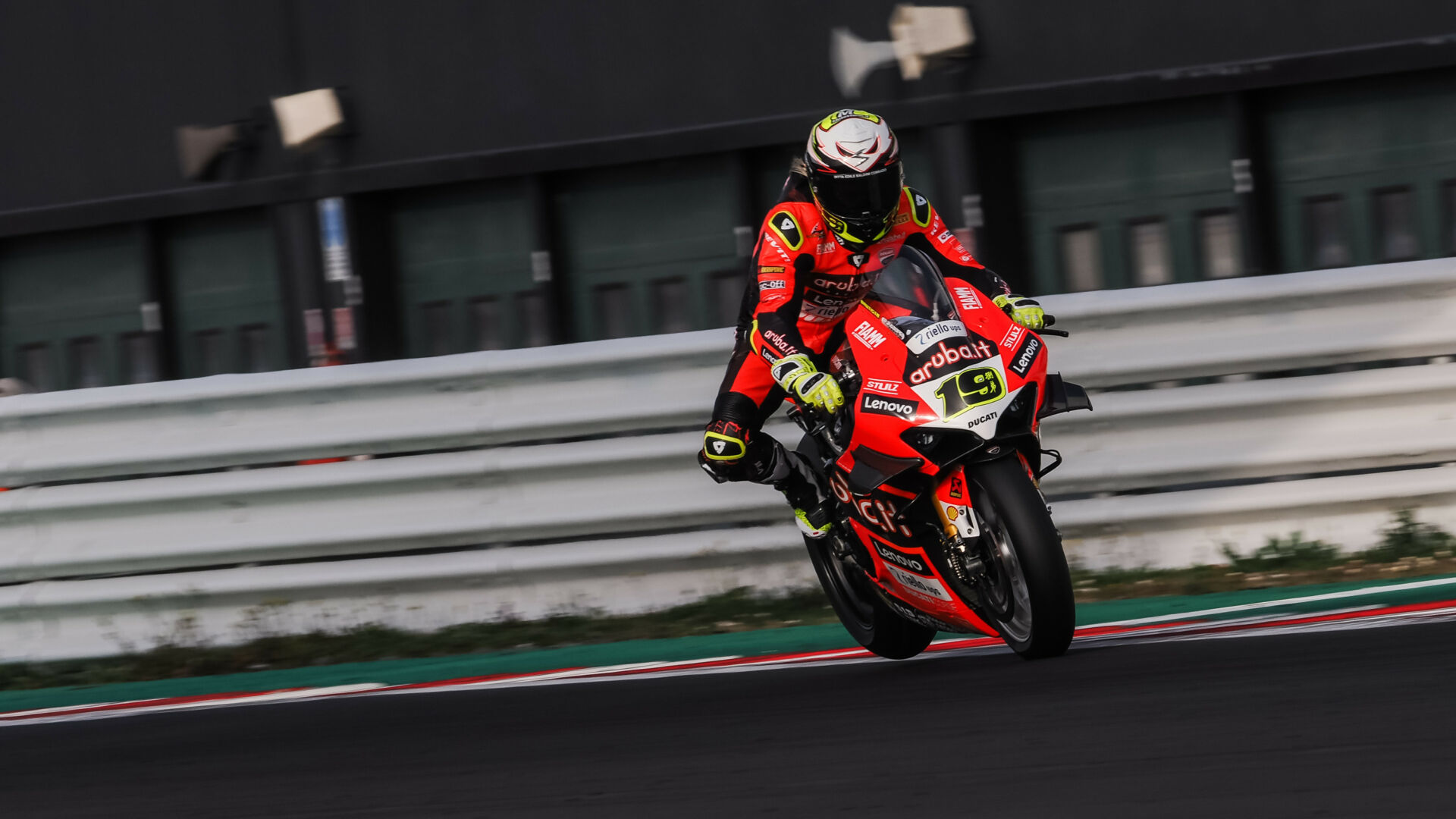 Aragon and Assen
It has been a positive start for Ducati, with Bautista winning the first two races. In Aragon, the battle between Bautista, Rea, and Razgatlioglu was fun to watch as they competed for the year's first race. It was an epic battle that went to the race's closing laps. However, Bautista took the Superpole race on his Ducati return this year. The Aragon win came after he got a near-lap record pace in the Misano WSBK test race for the year, marking his first win for the 2022 season. After Aragon, we went on to Assen, and it also had many talking points, especially with Rea and Razgatlioglu colliding. The crash between the other two contenders gave Bautista free rein in the final race, and he eventually won his second and third win of the year. As a result, he leads the pack as we go into Estoril.
Rea, Razgatlıoğlu, and the Race for First
The battle for first is hitting up, and last season's top two riders are right behind, with Rea being closer to Bautista. Rea currently has 91 points, putting him at an 18-point deficit of the leading man. Therefore, there is a chance for the English man to usurp the top spot if there are any slip-ups from the Spaniard. Toprak Razgatlıoğlu, on the other hand, started this year as the defending champion after clinching last year's championship. However, he hasn't been in his best form this season, as he has only garnered 64 points. As a result, he is currently 45 points behind Bautista. Therefore, he needs to up his game to reach the top spot.
Other Contenders and What it Means to Bautista
Aside from the two top riders chasing Bautista this year, other contenders in the fray are fighting for a position in the top spot. It hasn't been going well for many riders, especially Scott Redding, who got one point in the first and 18 in the second. Last year, the third-placed rider was not having the best season, as he had only gathered 19 points and was sitting in 12th place. As things stand, he is not in contention for the top spots, and to get there, he needs to find a way to improve his season and maybe rework his strategies. However, outside the top 3, Andrea Locatelli is sitting 4th on the log, and like last season, he is close to the podium spots. Therefore, we expect a solid fight from him in Estoril.
Our Thoughts
The races will only get more complex, and as we prepare for Estoril, we will keep tabs on the Spaniard and the other contenders to understand how set they are for the next battle. We think Bautista can make it 3-out-of-3 in Portugal, and this is a big thanks to his reunion with Ducati, as Honda didn't work for him last year.